What did Uttar Pradesh Food Safety and Drug Administration find in Maggi leading to the whole issue ?
What is the controversy around Maggi? What have tests shown?
A officer of the UP Food Safety and Drug Administration ( http://fda.up.nic.in/ )based in Barabanki,Uttar Pradesh, ordered tests on a dozen samples of Nestle's Maggi instant noodles at the state laboratory in Gorakhpur, and repeat tests at the Central Food Laboratory in Kolkata, a referral lab.
The Gorakhpur lab tested for monosodium glutamate (MSG) to check Nestle's claim that Maggi had none. Both tests found MSG; in addition, the Kolkata lab found "very high quantities" of lead — 17.2 parts per million — according to UP authorities.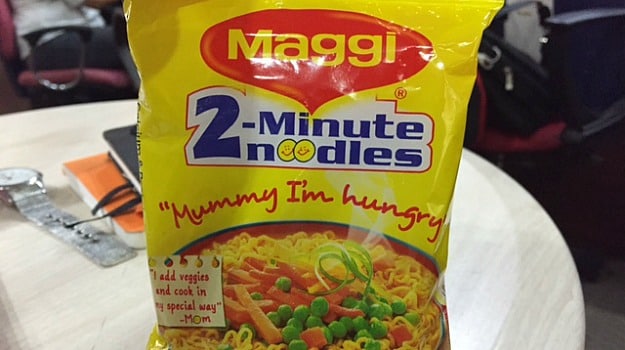 Must read: Nestle's Maggi noodles faces heat across India, fails tests in Delhi
Based on the findings, UP FDA filed a complaint in a Barabanki court. On Monday, Food Minister Ram Vilas Paswan directed the statutory regulator, Food Safety and Standards Authority of India (FSSAI), to conduct nationwide tests on Maggi. Consumer Affairs Additional Secretary G Gurucharan said all parameters, not just lead and MSG, would be tested.
What rules govern "instant noodles" (such as Maggi) under FSSAI?
According to Food Safety and Standards Rules, 2011, MSG, a "flavour enhancer", should not be added to food for infants below 12 months. MSG is not permitted in over 50 items, including "Pastas and noodles (only dried products)", but is allowed in the seasoning used for noodles and pastas.
Under Food Safety and Standards (Contaminants, Toxins and Residues) Regulations, 2011, permissible levels of lead range from 0.2 parts per million in infant milk substitute and infant foods to 10 ppm in categories like baking powder, tea, dehydrated onions, dried herbs and spices flavourings. For instant noodles included in the "foods not specified category", the permitted level of lead is 2.5 ppm.
Also read: Centre framing new law to deal with Maggi-like cases, says Paswan
Instant noodles like Maggi are identified under food category code 6.4.3, which includes "pre-cooked pastas and noodles and like products" that are "pre-gelatinised, heated and dried prior to sale". These categories of food are governed by Codex international standard 249, standards of food safety recognised by WHO. The masala used in these noodles is identified in code 12.2, which includes herbs, spices, masalas, seasonings, and condiments (eg., seasoning for instant noodles), where the use is "intended to enhance the aroma and taste of food", according to FSSAI regulations.
- See more at: http://indianexpress.com/article/explained/explained-noodles-in-the-soup/#sthash.NtWkAEEz.dpuf