Kanpur, Mar.29 (ANI): Family of Squadron leader of Indian Air Force (IAF), Ashish Yadav, who was killed in the cargo plane crash, resented no response from the Air Force authorities post incident, in Kanpur.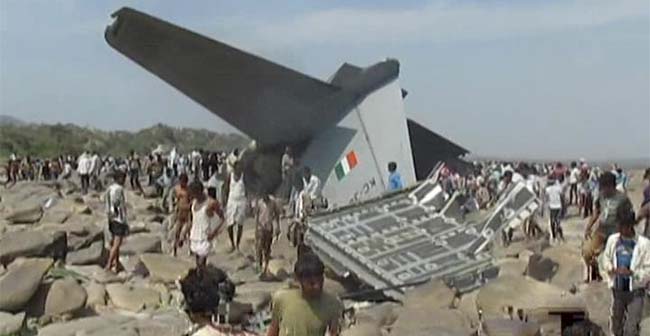 "After the accident, nobody has come, either from the Indian Air Force or either someone from any administration or authority or a people's representative. It is very unfortunate that our brave hearts sacrifice their lives for the nation but there is no one who has the time, even the Air Force officers, to come visit the victim's family and be with them in their hard times to console them," said a relative, Shyam Singh Yadav on Saturday (March 29).
An Indian Air Force cargo plane crashed on Friday, killing its crew of five, in the latest of a string of accidents to spotlight poor safety standards across the country's armed services.
Yadav was a Squadron leader at the Hindon Air Base in Agra. Both his father and father-in-law have served in the Indian Air Force as well.
Last month, India's navy chief resigned, taking moral responsibility for a series of accidents, on the same day that two officers were killed by smoke in a submarine.
In Friday's crash, a U.S.-made C-130J Hercules aircraft came down in a desolate area of the Madhya Pradesh while on a routine training mission.
All five crew members on board were killed, Air Force spokesman Capt Gerard Galway said. The defence ministry said it had ordered an investigation into the cause of the accident.
The aircraft, made by Lockheed Martin Corp (LMT.N), was one of six bought for the air force at a cost of $962 million in 2011.
https://in.news.yahoo.com/crashed-indian-air-force-planes-crew-family-lament-113240000.html